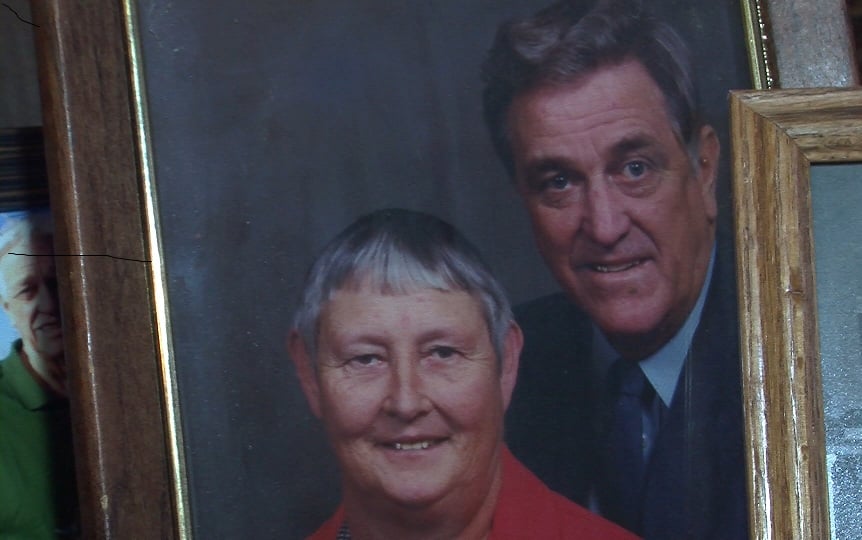 By: Ashley Harding
We now know more about the elderly couple killed in Saturday's head–on collision crash near 14th and Superior. It was supposed to be a day of celebration. It had been decades since Harold and Connie Wheeler met on a blind date and 50 years since they'd walked down the aisle. The plan was to celebrate that milestone together with family and friends. Instead, their loved ones prepare to say goodbye. Their children Brett and Betty Wheeler spoke with us.
"It was apparent this year when we had some medical issues with both of them that neither of them knew what to do without each other. If there is a blessing in this, it's that no one else was seriously injured in the accident and that they were together," said Brett Wheeler.
Police believe Harold suffered a medical episode which caused him to veer into the eastbound lane near 14th and superior . Their car hit a truck head on and both were pronounced dead at the scene. For their two children, honoring their parents comes naturally. Harold was a well–spoken man, active in Toastmasters and the AARP. Connie was raised on a ranch and her passion was riding. Above all, they were a couple with genuine love and compassion for people.
"They were so kind to everybody that they met. They would do anything for anybody. They would literally give the shirt off their back to someone who needed it," said Betty Wheeler.
Brett says he spoke with his father a short time before the accident. From that experience comes a powerful reminder for all of us.
"You never know when the last conversation is going to be with the people you love. You should always tell them that you love them," said Brett Wheeler.
The funeral will be held this Wednesday at 2 p.m. at Roper & Sons funeral home in Lincoln. The other driver in the accident suffered only minor injuries.