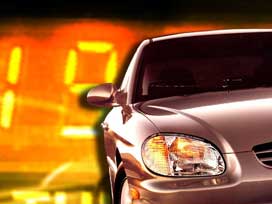 By: Dan Messineo
dmessineo@klkntv.com
2012 is shaping up to be a record high year for gas prices. If prices don't change dramatically over the next month, this year will go down as having the highest national average ever.
Currently, the average price in Lincoln is around $3.37 for a gallon, which is 9 cents higher than last year. Last years national average peaked at $3.51. The 2012 national average is $3.63 a gallon, which will go into the record books as the highest average ever.
Senior petroleum analyst for Gasbuddy.com, Gregg Laskoski said the record average can partly be blamed on supply issues. "There's no question that the national numbers were elevated by major supply problems in California over the summer and more recently on the East coast," Laskoski said.
Analysts said it is possible that 2012 won't go down in the record books for highest gas price average. However, that could only happen if the national average drops to $2.35 per gallon for the entire month of December.