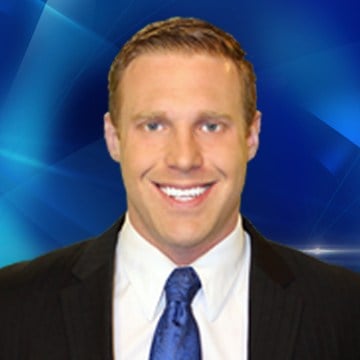 Bill Schammert was born and raised in Lincoln where he attended Lincoln Southwest High School and graduated from UNL. As a kid, he would wake up every morning just to watch the 6:00 a.m. SportsCenter. He says he pretty much knew from an early age that becoming a broadcast journalist is exactly what he wanted to do.
While attending UNL, Bill worked on the student run news program Star City News. After graduating, he went to WDAY in Fargo, ND, where he was a reporter. He also spent time as a news producer, news anchor and photographer. Among his most memorable moments, Bill covered the Red River flooding during the spring of 2011 and the incredible community response to save the cities of Fargo and Moorhead. He was also able to interview some prominent republican candidates during their bid for the White House. Bill moved back to Lincoln and is now the weekend anchor for Channel 8 Eyewitness News. Bill says, "Each and everyday I work, I'm telling a different story, sharing a facet of a stranger's life, or trying to shed light on a topic that could make a difference to countless people. I love my job and it's an incredible feeling to be living your childhood dream."
Bill is a very active person and enjoys playing pick-up basketball, spending time at the gym or even finding his way into a rugby match. When he's not at work, he enjoys being with friends and family, as well as cheering on his favorite Husker squad. Because nearly all of his extended family lives in and around the Chicago area, he is also a diehard Cubs and Bears fan.