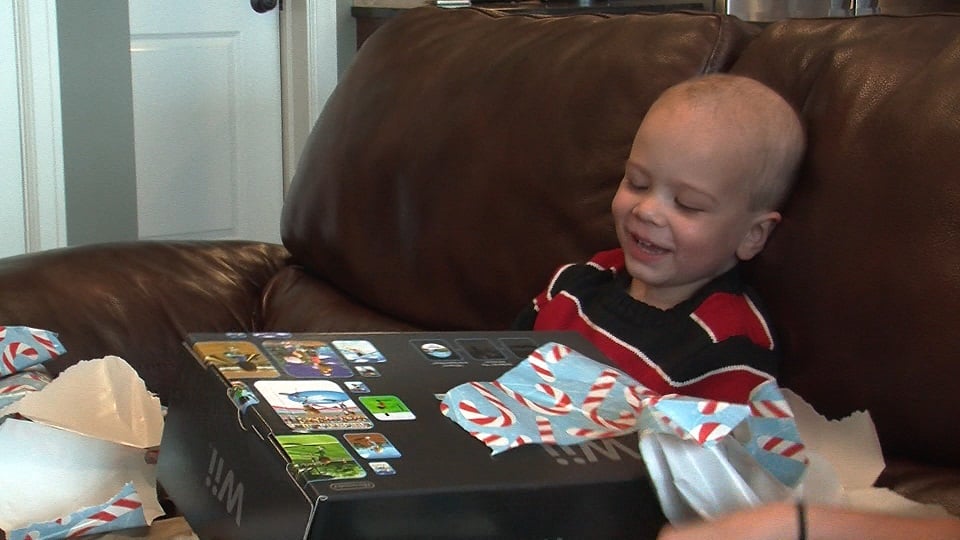 By: Kayla Bremer
kbremer@klkntv.com
A second family was surprised with gifts as part of Union Bank's Magic Moments Program.
The recipients are Nicole Leibel, her four–year–old son Brody and his grandparents. Thursday they opened up the gifts from Union Bank.
Brody was diagnosed with leukemia in August and has a long, three year treatment plan. His mother, Nicole, left her job and moved them into her parents house so she could provide around the clock care for her son.
Today they were able to celebrate Christmas a little early.
Brody received a Wii game console and other toys. His mom and grandparents were given gift cards to help with groceries, gas for the trip's to Omaha's Children's Hospital, new winter coats and a nook.
Their family friend Judy nominated them as the best gift she could try to give them.
"She really cares for our family and then she was really heartbroken to find out that Brody had leukemia," Nicole Leibel said. "She thought Brody deserves it since he had so many wishes and he can't really go to any place to buy his gifts...just with all the germs and everything."
As Union Bank's proud media partner, Channel 8 will cover all ten of Union Bank's Magic Moments over the next two weeks.