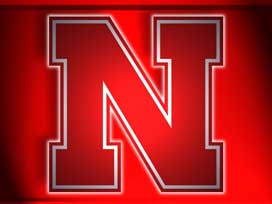 By: Rachael Witter
rwitter@klkntv.com
Husker football student assistant Eric Warfield wanted to give back during the holidays. And he did...in a very big way.
Christmas might be 19 days away, but it came early for these kids. With the help of Eric Warfield and the "Shop with a Jock" program, 100 kids got 100 dollar Walmart giftcards.
"We've gathered 100 kids that probably wouldn't get to celebrate a Christmas, that probably wouldn't get a present. We're kinda trying to put something in their homes, in their hands. It's a small amount to some but it's a lot to these kids." said Warfield.
Student athletes helped kids pick out toys, clothes and anything else they wanted to buy with their giftcards.
"A hat, this tie dye stuff...and other stuff. Like art stuff." said Coshma Barr, who received a giftcard.
Warfield says the second year of this program has been a very rewarding experience. "That's the best part of it...to see the smiles on the kids' faces know that they get to go out and shop and buy their own Christmas gifts." said Warfield.
The money to buy the giftcards was raised by Warfield asking for donations from the community and businesses, he did a similar program back when he played for the Chiefs. In the future, he hopes the program expands to reach out to even more kids.
"If I could make this a bigger event...500 kids, I would. Hopefully next year we can try to get 200 kids which means I gotta get out there and raise more money but I don't have a problem with that." said Warfield.