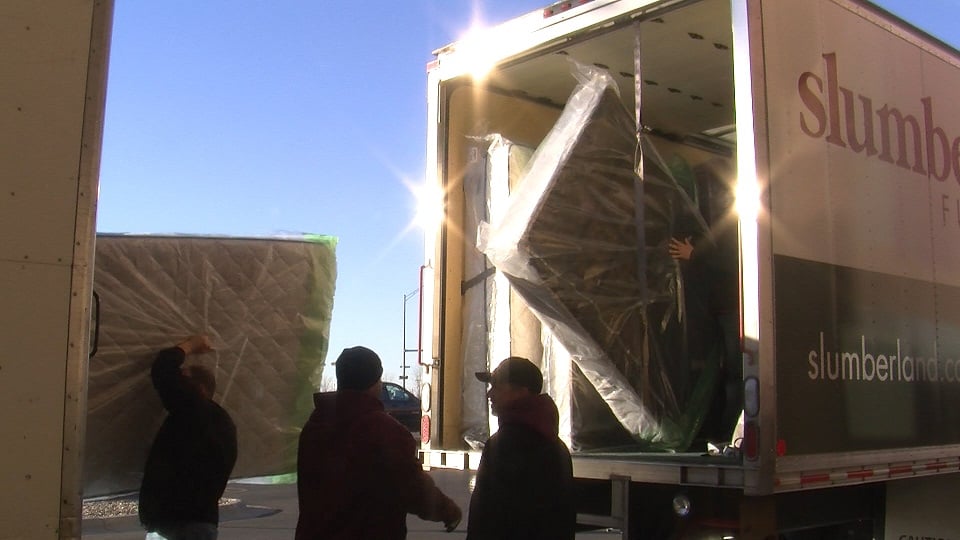 By: Kayla Bremer
kbremer@klkntv.com
A local furniture store is helping families in need this holiday season by donating beds.
Slumberland Furniture's "Making Homes for the Holidays" program donated more than 50 beds to local non-profits. Employees loaded mattresses, bed frames and box springs in delivery trucks Wednesday morning.
They were taken to the People's City Mission, Friendship Home and Matt Talbot Kitchen. It's all a part of a nationwide effort from Slumberland.
"We feel that it's so important to give back to the community," Store Manager John Cleveland said. "You know there is so much opportunity out there for those that are less fortunate. It's just one of our company core values...you know honesty and integrity within any business is important but giving back to the community is key."
Ten percent of the store's profits are donated to help families in Lincoln year round.
Slumberland was also given the Business of the Year Award by the Lincoln Homeless Coalition for the work they do in the community.
Across the country, Slumberland is donating more than 2,000 beds.
Local charities will distribute them to families in need.