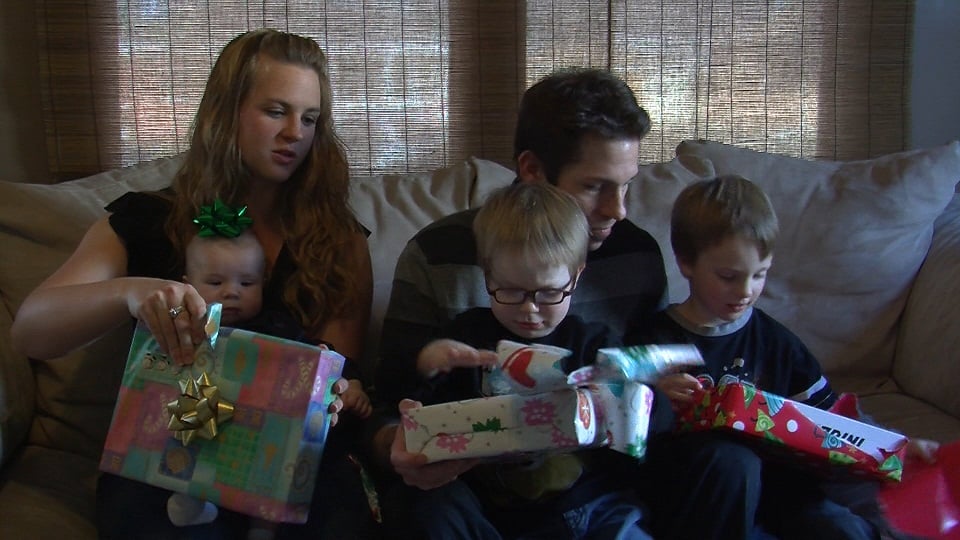 By: Kayla Bremer
kbremer@klkntv.com
A Lincoln couple and their three kids are the most recent recipients of Union Bank's Magic Moment.
Nat and Tiffany Crawford say despite some hard times, they feel more than blessed. Their 3–year–old son Landon is in the clear after the discovery of a rare tumor at just 8 weeks old. The tumor behind his eye was one of only 200 cases in the world. It eroded a baseball amount of his skull and required several operations and reconstructive surgeries.
Tiffany quit her job to take care of Landon and his brothers which of course, impacted them financially.
On Wednesday the Crawford's got some help. The gifts included toys, a Kindle and memberships to the Lincoln Children's Museum and Zoo.
"They have been part of Dance Marathon for four or five years and it gives back to Children's Hospital and so they've given back to so many people and to the hospital...they needed something good for them this holiday season," Nominator Jessica Bomberger said.
"It is purely grace," Nat Crawford said. "Even through the midst of the trial, we felt at peace and time after time our needs were met and this is obviously above and beyond needs being met."
The family was also given a gift card to go on vacation to Great Wolf Lodge in Kansas City.