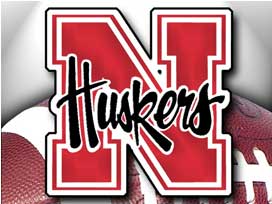 Posted By: Sports
NEBRASKA HAS HAD THREE TEN WIN SEASONS IN THE FIVE YEARS BO PELINI HAS BEEN HEAD COACH...
THE OTHER TWO YEARS THE HUSKERS WON NINE GAMES...
THE BIG RED HAS A CHANCE TO WIN ELEVEN GAMES FOR THE FIRST TIME SINCE 2001...
THIS SENIOR CLASS FELL SHORT OF WINNING A CONFERENCE TITLE...
THEY HAD THREE SHOTS AT IT...
A NATIONAL TITLE WAS NEVER IN THE PICTURE...
NOW THIS GROUP HAS A SHOT A WINNING ELEVEN GAMES IF THEY CAN DEFEAT GEORGIA IN THE CAPITAL ONE BOWL...
AND ENDING THEIR HUSKER CAREERS WITH A WIN...