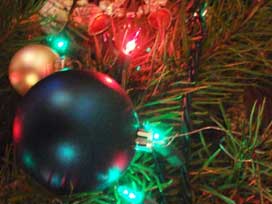 By: Channel 8 Newsroom
8@klkntv.com
With the Christmas coming to a close, you might be wondering what to do with your tree. The city is offering to recycle trees for the 26 year in a row.
Holiday trees can be recycled at seven sites from Christmas Day through January 13:
Ballard Park, 3901 N. 66th St.
Oak Lake Park, Three blocks south of Cornhusker on 1st St.
University Place Park, 50th & Garland
Holmes Lake Park, Parking lot west of the north softball field
Tierra Park, 29th & Tierra Dr.
Woods Park, 31st & J
Hofeling Enterprises, 2200 S. Folsom Ct.
Hofeling Enterprises has donated grinding services and tree mulch will be distributed to Lincoln residents for free beginning January 14.
The mulch is available from 8 a.m. to 5 p.m. weekdays at 2200 S. Folsom Court on a first-come, first-served basis.
The City Recycling Office is reminding residents recycling their trees to remove plastic bags used for transport and put them in trash cans at the recycling sites. All nails, wires and tree stands must be removed.
For more information on the tree recycling program or the City's recycling program in general, call the Recycling Hotline at 402-441-8215 or visit recycle.lincoln.ne.gov.