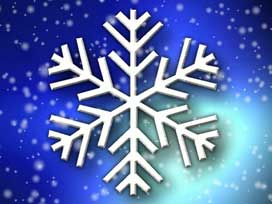 Posted By: KLKN Newsroom
8@klkntv.com
The break from the cloud cover will be short-lived as clouds begin their approach from the west this evening as a disturbance moves out of the Rockies bringing our next snowmaker to the Lincoln metro by Thursday morning. For the rest of this evening temperatures will slowly fall back into the low teens by 10 pm with a light east-southeast breeze. Overnight as readings continue to fall wind chill values, even with a very light breeze, could reach -10 degrees so bundle up if you need to be outdoors.
We should wake up to light snow and a low of 10 degrees but winds, thankfully, will remain light, reducing the possibility of blowing snow.
By the afternoon a widespread area of light snow should be traversing the region lasting through Thursday night into Friday morning with possible accumulations in the metro between .5" to 1.0". However, larger amounts between 1.0:"-3.0" are expected north of Lincoln along a line from North Platte to Norfolk. Otherwise by Thursday afternoon temperatures will reach 24 degrees under cloudy skies and remain there through the evening.
The snow is expected to finish by late Friday morning and for the rest of the workweek temperatures will hover in the mid-20's finally reaching the 30s by Sunday.