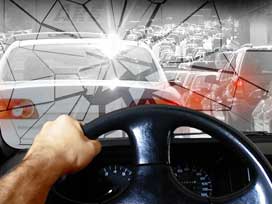 By: Brittany Paris
bparis@klkntv.com
As most of us begin taking down holiday decorations and preparing for the New Year, some Lincoln residents are assessing damages to their cars, damages they said their insurance companies do not cover.
"We're going to be celebrating the new year," said Tracy, Lincoln. "Now people have to worry about how they are going to fix their cars after they just bought presents for their families and friends. It's sad. Not a good way to start off the New Year."
The vandalism started around 9 p.m. on Sunday near 75th and Rutledge Road. Cars parked on the street were pelted with BB's, shattering windows.
Police estimate 20 to 25 vehicles were damaged.
"It kinda stinks. Kind of a waste of people's time and money to go around doing stuff like that," said Steve Stock, victim. "Think they'd find something better to do with their time."
Police received multiple reports of BB gun vandalism across the city. The vandalism is still under investigation and police have no suspects.
Although they are not sure all the vandalism are related, police said there is a good chance.