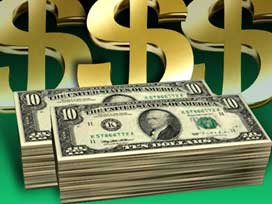 By: Rachael Witter
rwitter@klkntv.com
Lawmakers were finally able to reach a deal. However, some changes in the agreement might affect your paycheck. More money from your pay will be taken out to go into social security taxes.
"I'm not too worried about it because being younger, I'm not too worried about if I'm gonna make it through the social security anyway, if I'm even gonna get those benefits. So I guess I don't mind if I have to put in a little bit more if it's gonna increase my chances of actually getting social security when I retire." said Lincoln resident Kevin Flowers.
Another part of the deal is extending unemployment benefits to 2 million people. The Bush era tax cuts will be extended to those who make 400 thousand or less. One of the biggest worries for most was how long it took for a deal to be reached.
"The one thing that I think hopefully in the new year that we will focus on is seeing if we can put a package like this together with a little bit less drama, a little less brinkmanship and not scare the heck out of people." said President Barack Obama.
Lincoln resident Nathan Walker said "I think they do it for dramatic effect. For some reason I kinda thought they would probably wait until the last minute. I hope it's...I hope they're able to make it work instead of just throwing something together. Hopefully it'll work."
In a statement, congressman Adrian Smith said "this debate is not over. My concerns about spending remain and iwill continue to fight the reduce the deficit and pass commonsense tax reform to put our country on a more sustainable and prosperous path.
Congressman Fortenberry said "The good news is that tax increases are prevented for the vast majority of hard working Americans. The alternative minimum tax is permanently fixed from unjustly hitting middle class families. The farm bill is extended for a year, preventing milk prices from skyrocketing."
In the vote, Nebraska congressman Jeff Fortenberry was in favor of the tax package. Adrian Smith and Lee Terry voted against it.