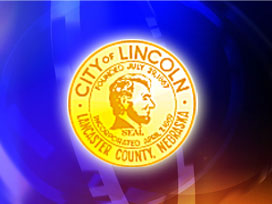 By: Rachael Witter
rwitter@klkntv.com
It's been in the making for years. And now the Antelope Valley project is being recognized as part of the "crown community" awards from American City and County magazine. Lincoln is just one of 7 cities across the country to be honored.
"This national recognition is a great honor for our partners and the entire community. Citizen input was an essential element in Antelope Valley and the completed project reflects the contributions of all those who served on committees." said Mayor Chris Beutler.
The Antelope Valley project includes flood control, traffic improvements and neighborhood revitalization. Union Plaza is also a big part of it. The park and trail center serves as a central point for over 100 miles of trails across the city.
"I think it does, in fact, make a for a wonderful connecting opportunity for a wonderful connecting link through the city from north to south, east to west, I think it's a great project and I'm happy to be recognized for a good job." said NRD Board Member Elaine Hammer.
The city submitted a nomination form explaining the project. It was chosen from a pool of about 80 applicants. The mayor says he prides the city on the great connections between all groups who participated.
"The nomination form asked for information on the public agencies and private companies involved...we listed close to 115 public and private entities and we ended the paragraph with the phrase 'and many more'" said Beutler.