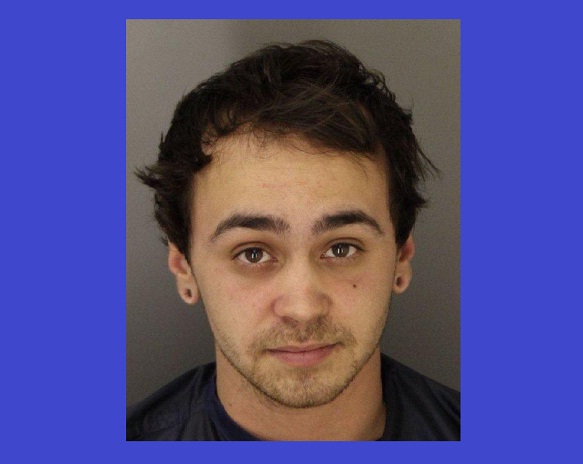 Jonathan Anania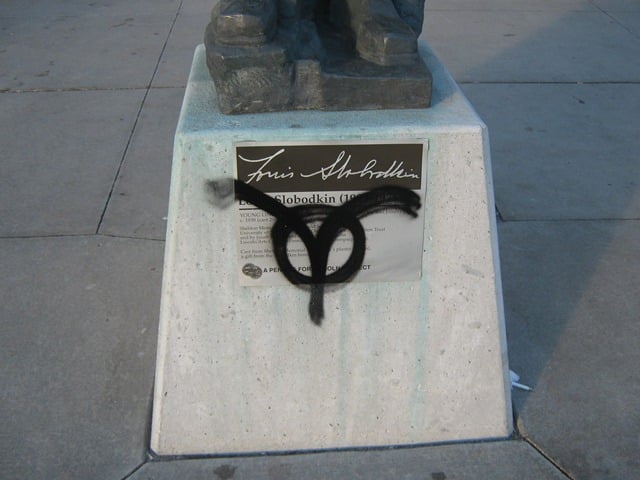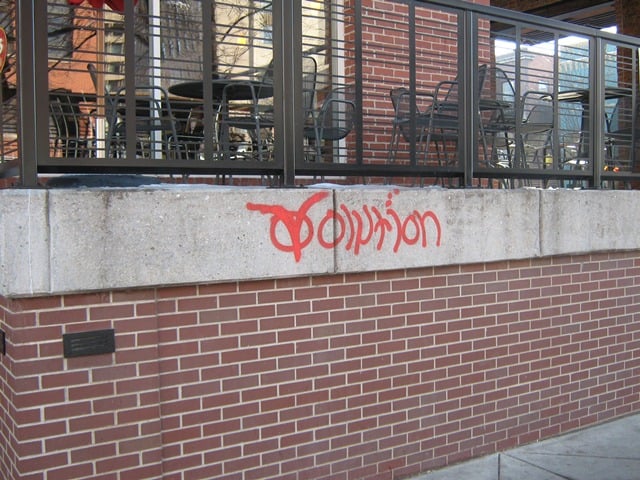 Posted By: Ashley Harding
Police say a Lincoln man goes on a lengthy vandalism spree, marking several buildings and businesses with graffiti
Employees at Advance Auto Parts on 10th and South were greeted with a less than welcoming sight Tuesday morning. Someone had tagged their building and dumpster with graffiti. Edwin Osorio, who works at the store, made the discovery.

"It's their way of trying to make their presence felt in the community. So they're trying to set up a mic for themselves for people to get to know them. They'll find out who they are now," said Osorio.
Edwin Osorio is right. Police say 21-year old Jonathan Anania tagged at least 19 buildings, mostly businesses, with bizarre phrases and symbols. This includes the statue of Abraham Lincoln at the courthouse. Police say surveillance photos taken from the store across the street led officers to Anania.

"In searching the man's backpack, we found 5 cans of spray paint matching the same colors as what was used during those vandalisms," said Officer Katie Flood.

According to a city ordinance passed in 2006, property owners are required to remove graffiti within 15 days of notifying the city. If that deadline is not met, the city can remove it. However, it will cost the owner. The prospect of cleaning up or paying up does not sit well with Osorio.

"Whoever does the crime, does the time or whatever. So they should have them, you know, come and have it be part of their punishment... To clean up everything they did," said Osorio.


The damage is estimated at more than $1,800. Anania is facing 21 counts of vandalism.