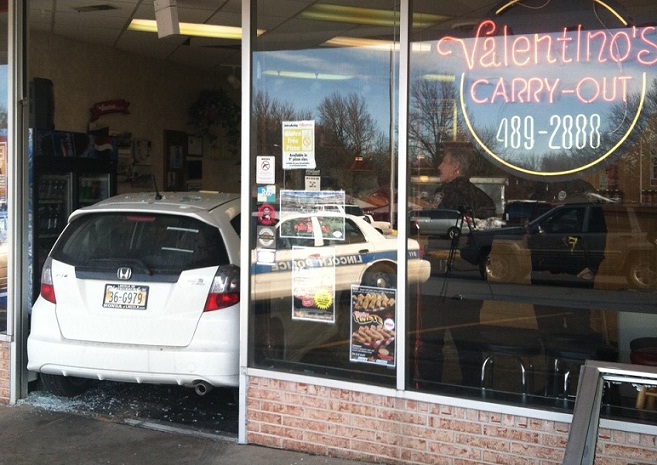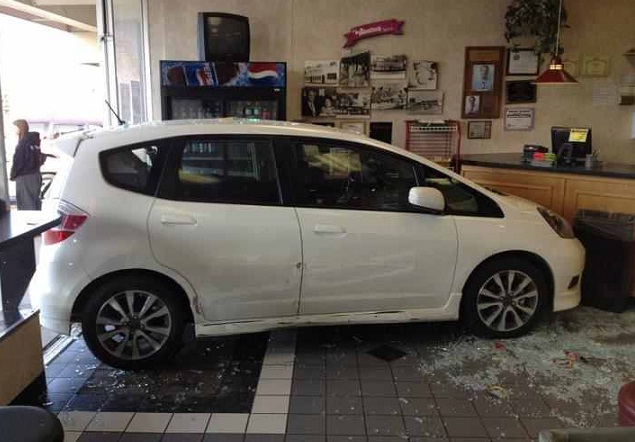 Posted By: Sabrina Ahmed
Sahmed@klkntv.com
A man who drove his car into the pizza place near 70th & Vine was taken to hospital.
At the scene, witnesses say the man, who has not identified, was doing well enough to put an order in for pizza... from his car window!
"It was just like he does it every day."
Don Brouse heard it all happen, and saw the driver well enough to order his lunch.
"His foot had stuck on the gas and he was going to go ahead and order some pizza—so he wasn't too upset about it, evidently, but it sure was a surprise to us," Brouse said.
Lincoln Fire and Rescue was called to 70th and Vine just before noon Wednesday. They say, with the time of the accident, they were relieved no one else was injured.
"We all had concerns and talked about it in route—that this time of day, this particular eating establishment—the lobby would be full," Battalion Chief Leo Benes said.
The car was small enough to fit right through the door of restaurant. And that was good news for the building because it didn't cause any structural damage.