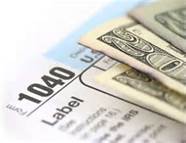 By: Dan Messineo
dmessineo@klkntv.com
The American Taxpayer Relief Act (ATRA) passed at the beginning of the month made a number of tax law changes and now the Internal Revenue Service is playing catch up.
The IRS had planned to start the filing season on January 22nd, but after the tax law changes made by congress under the ATRA, that date has been pushed back a little over a week.
The IRS said the majority of taxpayers, 120 million households, can start filing their 1040 tax forms on January 30th. The IRS said there are several tax forms that require more extensive programming and testing of IRS systems.
The IRS expects filers using those forms to be able to file in late February and into March. In a statement, IRS Acting Commissioner Steven Miller said the delay guarantees everything will run smoothly come filing season. "We have worked hard to open tax season as soon as possible. This date ensures we have the time we need to update and test our processing systems," Miller said.
Again, IRS officials said most people will be able to start filing on January 30th.
You can click on this link irs.gov for a full list of tax forms that won't be accepted until late February and into March.