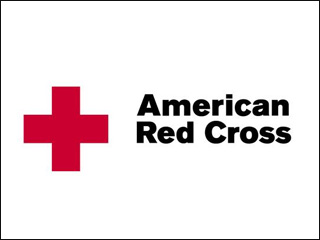 By: Ashley Harding
Stanley Washington lost his apartment during a Thanksgiving day fire. He says the American Red Cross wasted no time helping him get back on his feet. He's now giving them a special thank-you.
Thursday, employees from Winner's Circle Auto Center on West O street presented a $1,500 check to the American Red Cross. That's $1,500 ways to provide hope for those affected by disaster. For employee Stanley Washington, that hope is personal. He was among those who lost nearly everything in the Thanksgiving day fire at the Southwood Village Apartments near 27th and Highway 2.

"Your home was caught on fire. It's gone and everything you own is gone. It's just amazing to have folks from the Red Cross step up to the plate and just help you out," said Washington.

The organization wasted no time in putting him up in a motel. As a personal thank-you, his company withheld $50 from each car sale during the month of December. The money earned was calculated and donated to the Red Cross. Executive Director Susan Epps says this money will do a lot of good.

"When we're on scene, we want to make sure people have shoes, clothing, and food to eat. They're going to have a place to stay," said Epps.

The American Red Cross relies exclusively on donations and every little bit helps. Washington understands this firsthand. He hopes those who can will give back to those who did so much for him.

"I think that it is our duty to help these folks out because they do such a great service for families in need or for individuals in need. Without them, I don't know what I would have done," said Washington.

Where to donate:
http://www.redcross.org/ or call: 1-800-redcross
Donations can be sent to:
P.O. Box 83267
Lincoln, NE 68501