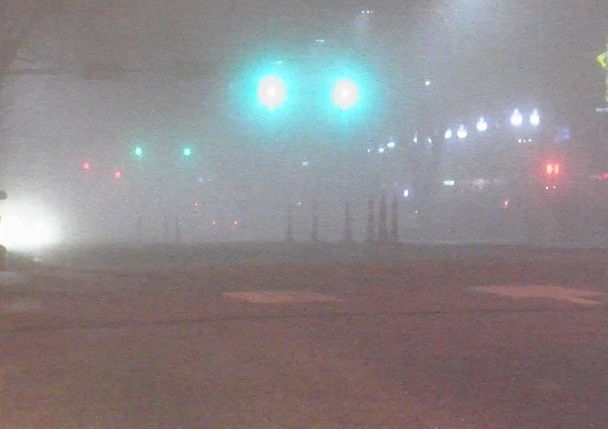 Posted by: Morning Newsroom
8@klkntv.com
Take a look outside before your Friday morning commute, you may be putting on the brakes this morning as thick fog straps itself to Lincoln and surrounding areas.
Officials say commuters need to use caution. Channel 8 Eyewitness News Reporter Dan Messineo says he's noticed difficulty in seeing stop lights until drivers get pretty close to the intersection. The same goes for break lights.
Visibility is even less if you have to drive around the outskirts of the city.
Visibility isn't too bad if you stay in the main parts of Lincoln with a lot of street lights.
One driver says it is a little dangerous out there and drivers need to be alert. "Visibility is real limited and so even with the lights on, cars come up pretty close before you even see the lights. So, it's pretty dangerous," Jack Davis said. "I think the main thing is just go slow and watch for the other guy."
Officials recommend when driving in heavy fog, crack open your window, so you can hear the traffic noise you might not be able to see.
In driving conditions like you're seeing Friday morning, remember to use your low beams.