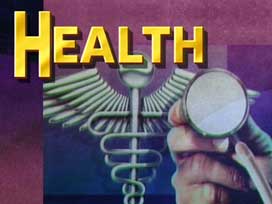 By: Dan Messineo
dmessineo@klkntv.com
Flu season continues to hit Nebraska and the rest of the country hard. Some people are doing whatever it takes to dodge it and that includes making some unique changes to their daily plan.
The customary high five or handshake has been outlawed for the Manhattan soccer club. Only elbow touches for them during flu season. "Handshaking definitely feels more intimate, but I think if we're elbow shaking for a good reason, it'll benefit us," soccer player Madi Rosegarten said.
If elbow bumps aren't your thing during the business day, how about giving the immune system a jumpstart with wheat grass shots? Marlo Fogelman of Marlo Marketing is trying to keep employees healthy by offering immune-boosting treats. "I haven't been sick, I couldn't tell you the last time I took a sick day," Marlo said.
Experts said flu season could continue for another month or more. They said the most tried and true way of avoiding the flu is to get a flu shot. Dr. Richard Besser for ABC news said it's not too late to get a flu vaccination. "The vaccine takes about 2 weeks to be fully protected but it will give you protection on the way to that 2 weeks," Dr. Besser said.
For those of you who share keyboards or phones at work, experts said the flu virus can only last 8 hours on a surface. However, they said you still should be washing your hands throughout the day.