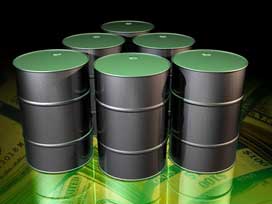 By: Rachael Witter
rwitter@klkntv.com
Ernie Goss says a study he did shows how the pipeline might positively impact the economy of the state. It says thousands of jobs and nearly a billion dollars could come into Nebraska. The Keystone XL pipeline has been a controversial issue in the state for months.
A new study done by Creighton economics professor Ernie Goss looks at the positive economic impact it might have on the state.
"The operations and construction...the overall impact is about 900 or close to a billion dollars from operations and construction." said Goss.
This study shows the potential of more than 5 thousand jobs to Nebraska. Goss estimates almost 600 million dollars could come into the state just from construction alone. Nearly 1 billion could come in over a 17 year construction and operations period. Goss' study looks at economic impact on the entire state, while a study done by the DEQ only looks at counties where the pipeline goes through.
"Workers within the state of Nebraska that are not Nebraska workers, we've also got a significant amount of spending, their per diem where they pay for hotel rooms, lodging, restaurants and so on."
"I'm looking at the state, I'm assuming that as you know, some of these counties are very rural so the likelihood the individual, the worker, is living, having lunch, staying in that county is probably not gonna happen." said Goss.