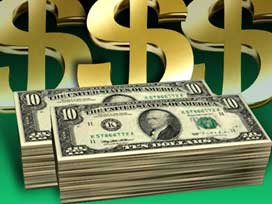 By: Rachael Witter
rwitter@klkntv.com
It's been nearly 50 years since Nebraska has had a major tax reform. Governor Dave Heineman says taxes in the state are too high and it's hurting economic growth and the potential for high paying jobs. He has 2 tax reform proposals. The larger one would do away with income tax for individuals and corporations, while also getting rid of 2 and half billion dollars in sales tax breaks for businesses.
His 2nd plan would eliminate corporate income taxes.. And provide an exemption for retirement income.
"When more exemptions are retained that will prevent both the individual income tax and the corporate income tax from being eliminated. Our focus should be a better business tax climate and a modern tax code so that our sons and daughters can find good jobs and good careers right here in Nebraska." said Heineman.
"I think this is what we have to do to look at what's going to propel our state well into this next century because I just think keeping our retirees here, contributing to our communities, sharing their wealth of knowledge not only with their families but their communities." said State Senator Beau McCoy.
Not everyone is on board with the proposed reform. Senator Jeremy Nordquist says it raises costs for health care, college and small businesses.
In a statement he said "I agree that this subject deserves a serious debate, but i cannot support a proposal that increases the burden on hard–working Nebraskans who most need the tax relief".
The governor says he wants to hear the public's concerns so they can work towards a solution. "We need and want everyone's input. With these two bills we can continue and expand our statewide conversation about tax reform so that we can find a Nebraskan common sense solution." said Heineman.