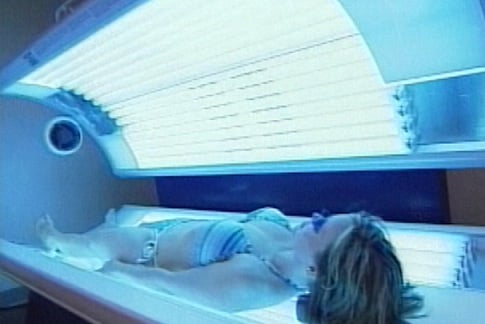 By: Cole Miller
cmiller@klkntv.com

In the dead of winter, a tanning bed may be the closest thing you can get to summer-like weather. But should we regulate who can use them? Omaha senator Jeremy Nordquist wants a ban that would prohibit anyone under the age of 18 from 'warming up' with UV light bulbs.

"A study of young people calculated that 3 out of 4 melanomas under age 30 were directly caused by indoor tanning," Dr. David Watts said. "In simple terms, the more indoor tanning or the younger the person, the higher the risk."
Dermatologists, professors and skin cancer survivors, like 26-year-old Jessica Guerrero, agree.

"What's stopping you from supporting this bill?" Guerrero asked. "and I just have to ask, how many more young people are we going to let this affect before we take a stand against it?"

"It will be 5 years next month since my last surgery. I'm optimistic that this time I'll make the 5 year mark," Teresa Roddy, a skin cancer survivor said.
But what about those who make their living in this business?

"In the past 3 years, 48% of Nebraska tanning salons have closed. My company could be next if more legislation assaults us this way," Heather Almond of Ashley Lynn's Tanning said.
Many salon owners say they already regulate who can come in and ask for parental consent, even though Nebraska law doesn't require it.

"The difference in this bill is it not only implies that we, as professional salons, are acting irresponsibly, but Nebraska parents are unable to parent responsibly," Max Tan owner Michelle Grubbs said.

Nordquist has said that he would work with tanning companies to find common ground. The committee took no immediate action on the bill Friday.