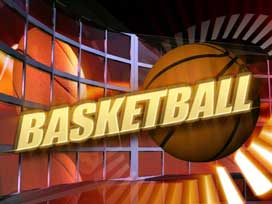 Posted by: Sports
Eric Jackson hit five 3-pointers and scored a game-high 20 points as Nebraska Wesleyan snapped its six-game losing streak with a 57-39 victory over Mount Marty College in GPAC men's basketball action on Saturday afternoon (Jan. 26) at Snyder Arena in Lincoln.
NWU (9-11, 4-11 GPAC) gets their first win since January 2, and picks up a much needed victory to stay alive for a trip to the GPAC Postseason Tournament. With the victory, NWU is now just two games out of the eighth and final spot.
Neither team could score early as they combined for only 11 points the first eight minutes of the game. NWU then went on a 13-0 run to take a 23-9lead with 6:01 left before halftime. The Prairie Wolves would not allow Mount Marty back within single digits the rest of the way.
Jackson broke out of a scoring slump and got hot from outside hitting 5-9 from 3-point range to finish with 20 points. Jonah Bradley also scored in double figures for NWU with 15 points, hitting 2-3 from 3-point range and 5-5 at the free throw lline.
Mount Marty was held to just 38 points, the first time this season that Nebraska Wesleyan held an opponent to under 40 points. Austin Harms scored 11 to lead the Lancers who shot just 27.1 percent from the field as a team.
NWU will try to carry the momentum from this victory heading into the final five games of the year. The Prairie Wolves visit Concordia on Wednesday night in Seward.