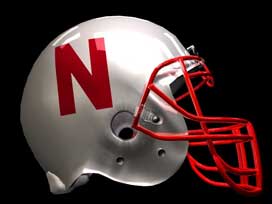 Posted by: Matt Lothrop
With just 10 days until National Signing Day (February 6), Nebraska's recruiting class is getting smaller. Sunday defensive back Marcus McWilson decommitted from Nebraska, that according to Channel 8's recruiting partner BigRedReport.com The move comes just two days after wide receiver Dominic Walker deflected from Nebraska and gave a solid verbal commitment to Auburn.
McWilson, who most recruiting services list as a four-star safety, looked to join fellow high school teammate Courtney Love at Nebraska. Both hail from Youngstown, Ohio's Cardinal Mooney. The same high school that produced Bo Pelini.
According to reports, McWilson isn't currently committed anywhere, but is now considering Kentucky. Fellow Cardinal Mooney grad Mark Stoops was named head coach of the Wildcats in December.