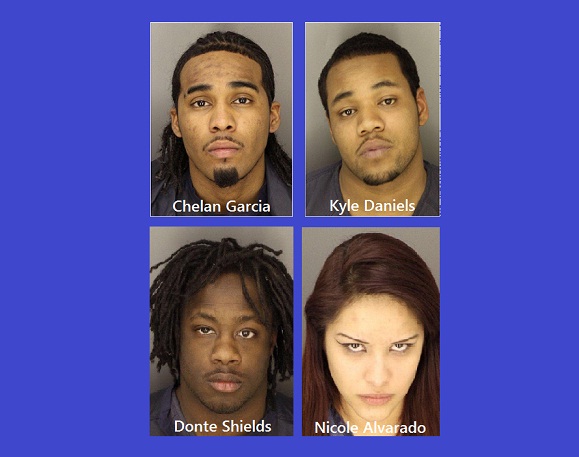 Posted by: KLKN Newsroom
8@klkntv.com
Four suspects were arrested after police say they fired shots at a car during a chase in Lincoln.
It started Sunday night at around 10:30 near 21st and K Streets. Lincoln police say the victims in a car called police while being pursued another car. They told police shots were fired at them near 13th & High.
Police located the suspects car, and started chasing them. Police say the driver, 21-year-old Kyle Daniels, sped from officers and crashed into a street sign. All four people in the car then ran from officers. They were all arrested for possession of a stolen firearm. Daniels was also arrested for additional charges including fleeing to avoid arrest, and stop sign violation.
Police say the gun was from a December burglary.
"We'll always look into whether or not they were involved in the actual burglary but so often, guns are quickly sold or exchanged following those crimes, so it's difficult to know if they were actually involved in the theft," Officer Katie Flood said.
Police say a fight between the suspects and the victim happened right before the suspects opened fire. More charges may follow.