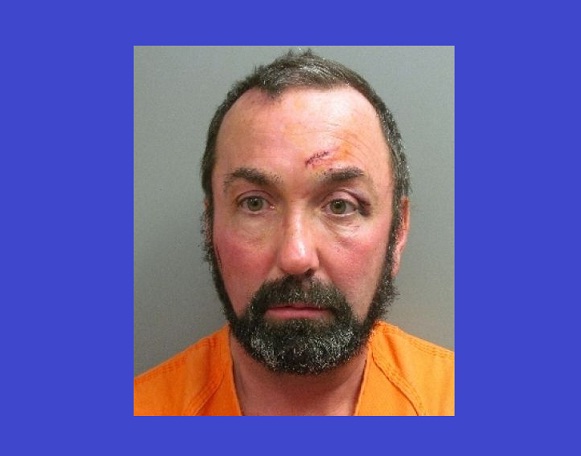 David Ostermeier
Posted By: KLKN Newsroom
8@klkntv.com
David Ostermeier was arrested for stealing cars in two counties.
The Lancaster County Sheriff's Office says it began Saturday night. Sheriff Terry Wagner says 46-year-old David Ostermeier took a 2003 GMC Envoy from Mike's Autos on Cornhusker Highway, where he was once employed. On Sunday night, the sheriff says Ostermeier drove the vehicle to his ex-girlfriend's home on N. 14th north of Lincoln. The sheriff says Ostermeier banged on the door demanding to be let in and threatened her. After she refused, Wagner says Ostermeier got back into the Envoy and crashed it into the closed garage door. The woman and her family escaped from the home.
Sheriff Wagner says Ostermeier took a GMC Topkick water tanker from nearby property and headed to Seward. Seward Police Chief Alan Baldwin says that truck was abandoned in Seward County and then Ostermeier stole a red Ford Taurus. Baldwin says an officer spotted the car in Seward. The officer tried to stop the car, but Baldwin says Ostermeier sped off eventually crashing into a parked car and a utility pole. Police say he ran away into the fog.
On early Monday morning, Baldwin says they received a report of a stolen blue Ford Focus, and found it just west of Seward. Police found Ostermeier asleep inside, and arrested him. He was taken to Seward County Hospital, where he was treated for minor injuries. He remains at the Seward County Jail.
He was arrested for two counts of felony theft, and faces additional charges in Lancaster County.