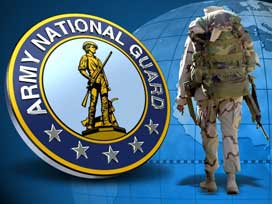 By: Megan Palera
mpalera@klkntv.com
In what will most likely be one of the last trips for the Nebraska National Guard, a large crowd said goodbye Tuesday to members of ADT4 headed to Afghanistan.
The 12-member team is the fourth Nebraska guard group bringing agri-business skills to Afghanistan. The group will spend a year working with Afghan farmers and agriculture officials to build up the country's industry.
For 13 years, Staff Sgt. Jennifer Feldt has been asking for a deployment. Now that it's here, she could not be more excited to get to work.
"It's something they can hang on to and something that is sustainable, something that we can leave a footprint that they can use in the future," Feldt said.
This will be the second trip for Ag Specialists Brandon Burton. He was part of the first Nebraska guard group to travel to Afghanistan in 2008 and says this mission will be different.
"We're gonna do more reinforcing of the Afghan government. Doing liaison work rather than being in the field, doing it ourselves. We want them to take the lead," Burton said.
The U.S. military is transitioning out of Afghanistan. All combat forces will be gone by 2014. These soldiers and their families know they're heading into dangerous territory, but to them it's an honor and privilege to be able to help others.