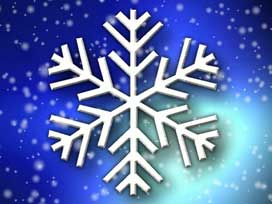 Posted by: KLKN Newsroom
8@klkntv.com
City crews continue plowing and material spreading following a six-inch overnight snowfall in Lincoln. A total of 72 plows and material-spreaders continue to push back blowing and drifting snow and spread salt on all of the city's major arterials, snow routes and bus routes. Parking bans are not in effect at this time.
At about noon, crews plan to begin work in residential areas. Residential parking bans are not in effect at this time, but City officials are asking for the public's help by getting their cars off the street so they can be cleared. When addressing residential areas later today, crews plan to plow the streets and follow-up with salt spreading.
Lincoln Police Department has reported 22 accidents as of 10 a.m. today. Streets are slick and caution is advised when driving. StarTran reports that buses are running about five to 10 minutes late.
Please stay informed on the status of snow operations in Lincoln. Additional information is available on the City website at lincoln.ne.gov and in the blue pages of your phone directory. If you have questions, you may call the Public Works Snow Center at 402-441-7644.