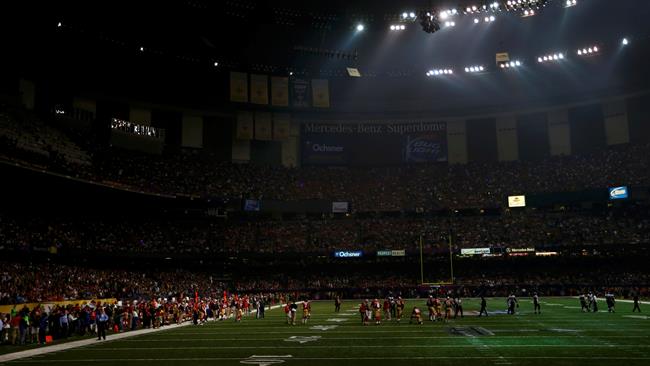 By: Dan Messineo
dmessineo@klkntv.com
More than 70,000 fans in stadium seats and millions around the country watching on T. V. had to take a break from Super Bowl XLVII when the Superdome lost power.
It was the third quarter. The Baltimore Ravens were in the lead over the San Francisco 49ers and then the excitement abruptly stopped when half the Superdome in New Orleans went dark. Jonathan Waler, a fan who watched the Super Bowl for the first time this year said things happen. "I think it was just a mistake. It's no big deal," Waler said.
The power was out for 34 minutes. The auxiliary power kicked in, so the entire stadium wasn't black, which left fans watching players just sitting on the sidelines. "It did freeze the Baltimore people a little bit. Kind of cooled them up a bit and they definitely lost momentum," Waler said.
After the power was restored, the 49ers rallied. However, even with the added momentum after the outage, the 49ers couldn't pull it off and lost to the Ravens with a final score of 34-31.
In a statement, the NFL said they're investigating the cause of the power outage and law enforcement officials told ABC News it was just an issue with the building.