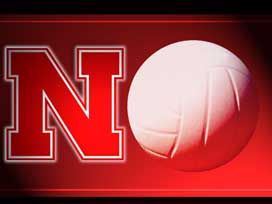 Posted by: Sports
The Nebraska sand volleyball team announced the upcoming schedule for the 2013 season on Monday.
The Huskers will open their inaugural season of sand volleyball play on Thursday, March 14 at Chula Vista, Calif., against Florida State. Nebraska will then participate in the Chula Vista Tournament on March 15-16 as competition will include Florida State, defending national champion Pepperdine, Cal State-Bakersfield and Grand Canyon. NU will take on Grand Canyon on March 17 before facing Long Beach State in Long Beach, Calif., on March 19. On March 20 the Huskers will play at UC-Irvine. The Huskers will then face UCLA on March 21 in Santa Monica, Calif., and USC on March 22 in Los Angeles, Calif. A second match for the day is scheduled between Nebraska and Hawaii.
The 2013 collegiate sand championships will be in Gulf Shores, Ala., during the first weekend of May.