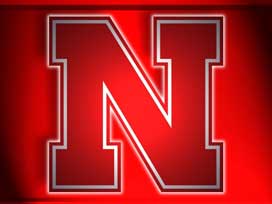 Posted by: Matt Lothrop
After serving as one of Nebraska's best options out of the bullpen in 2012, senior right-hander Dylan Vogt will take over as the Husker closer in 2013.
The Millard South product made 25 appearances as a junior, primarily as the set-up man. He led the team with a 1.84 ERA. Vogt proved extremely effective in the month of April when he strung together 14 straight scoreless innings.
Although filling the closer role, Nebraska coach Darin Erstad said Vogt won't be limited to the ninth inning. Erstad says Vogt will come in when his team needs a stop, whether it be the fifth inning, or later.
Erstad has yet to release the weekend rotation, but indicated Ryan Hander, Zach Hirsch, Kyle Kubat, and Brandon Pierce have all made strong cases to start.
Nebraska opens the season February 15 against Cal State-Bakersfield.