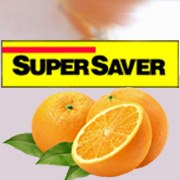 By: Megan Palera
mpalera@klkntv.com
The city of Lincoln is growing and development is booming right along with it.
Soon the city will have a Whole Foods and new Walmart, and Wednesday a Super Saver opens in Fallbrook in Northwest Lincoln. It's the fifth Super Saver for B&R Stores.
"We noticed that customers had to drive a long ways to get to a grocery store and we heard it from them," Company President Pat Raybould said.
Located just off Highway 34, the 61,000 sq. ft. building is filled with unique features: a deli that offers made-to-order sandwiches and pizza; a drive-thru pharmacy, post office substation, Union Bank branch and fuel pumps.
The store is meant to be a one-stop-shop for customers. It's also the company's most energy efficient building. They've added doors to the refrigerated section of the store and soon LED lighting will be installed.
"To be a steward is to try and save on energy where we can and it's been proved out in other grocery stores that adding on the doors actually helps sales of the product and makes the environment more comfortable for the shoppers," Raybould said.
The grand opening is Wednesday at 8 a.m. All shoppers can register to win weekly prizes that include a TV and gas gift cards.