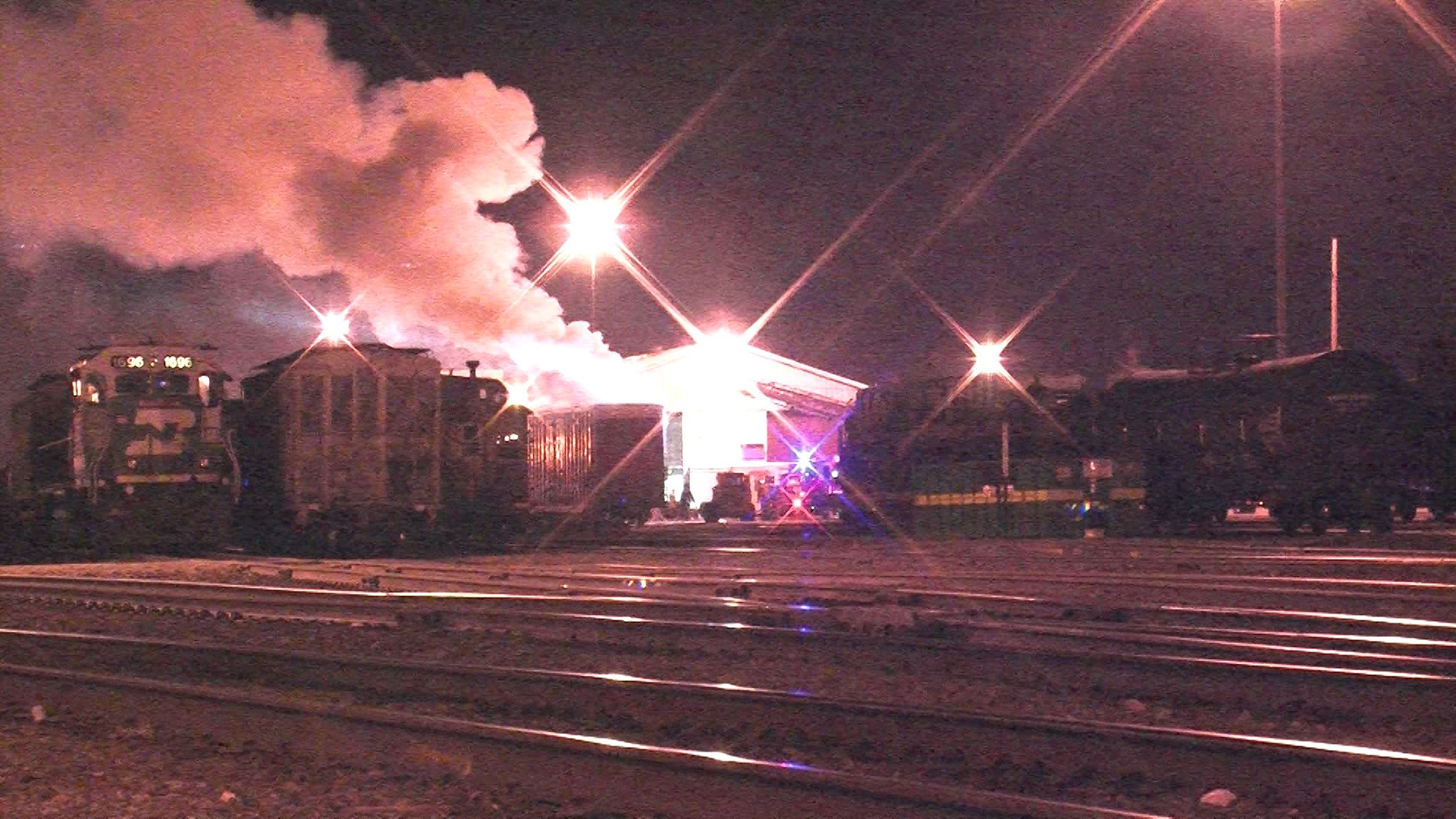 By: KLKN Newsroom
8@klkntv.com
Heavy plumes of thick smoke could be seen coming from the BNSF Hobson train yard overnight near West O and Hwy 77. The smoke was coming from a boxcar on the train tracks. It was parked between multiple train cars and next to a couple of buildings.
The call came in shortly after midnight from the BNSF Hobson train yard. Fire officials said the boxcar was full of paper bales. The paper started on fire and burned for a couple of hours. The cause of the fire is still being investigated. No word yet on damage totals.
Fire officials said a boxcar fire like this one is rare but not unprecedented. They told us one time crews were called to the scene of a boxcar full of cotton that had started on fire.