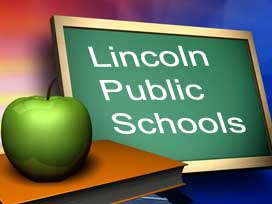 Posted By: KLKN Newsroom
8@klkntv.com
The public is invited to discuss a variety of topics on the website.
The community can discuss hot topics, and collaborate with other members of the community - as well as school district leaders - about the future of Lincoln's growing school district. New topics will be updated and added weekly: open-ended questions, survey's and poll questions.
Future topics in the weeks to come will include school priorities, school safety and an LPS Lunch Madness challenge, where LPS takes 32 school lunches, put them in a bracket form - and let you determine which meals advance to the next round and what school eventually wins first place.
The goal for ConnectLPS is collaboration - involvement - engagement. Along the way, ConnectLPS will be used as an online tool to generate ideas and feedback on the challenges and opportunities in our school district. LPS would like the entire community to participate.
Feedback from the ConnectLPS will be used by Superintendent Steve Joel and members of the Lincoln Board of Education - to help guide the planning process in the months and years to come.
To go to the website, click on this: http://connect.lps.org