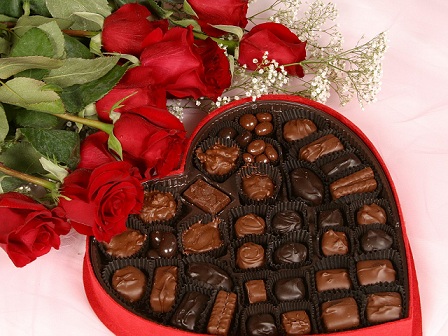 By: Rachael Witter
rwitter@klkntv.com
It's not your average day at Oak Creek Floral. Dozens of employees take hundreds of orders for people looking to get their sweetheart something special. It's a process that takes 2 weeks of planning and preparing.
"We'll be ordering 2 weeks in advance based on estimates of previous years. We have a good estimate from last year to this year and you have to gauge the economy a bit from year to year and make sure your estimates are correct." "We have to go from 50–70 orders to 1000 for one day so a lot of preparation." said owner John Christensen.
Roses are by far the most popular for Valentine's day, but Christensen says if you're looking for something completely different, a Japanese floral arrangement that has a very modern look is a good bet. You can't go wrong with roses and christensen offered some advice if you need a little direction.
"A good seasonal mixture of flowers in an 18–20 inch base with a nice mixture of primary flowers and secondary flowers so that it's just a real joyous, happy springtime feel to it." said Christensen.
YOU STILL HAVE A FEW HOURS LEFT TO PUT IN YOUR ORDER IF YOU'RE A LAST MINUTE PERSON.
OAK CREEK SAYS YOU MIGHT BE CUTTING IT CLOSE IF YOU WAIT UNTIL TOMORROW!