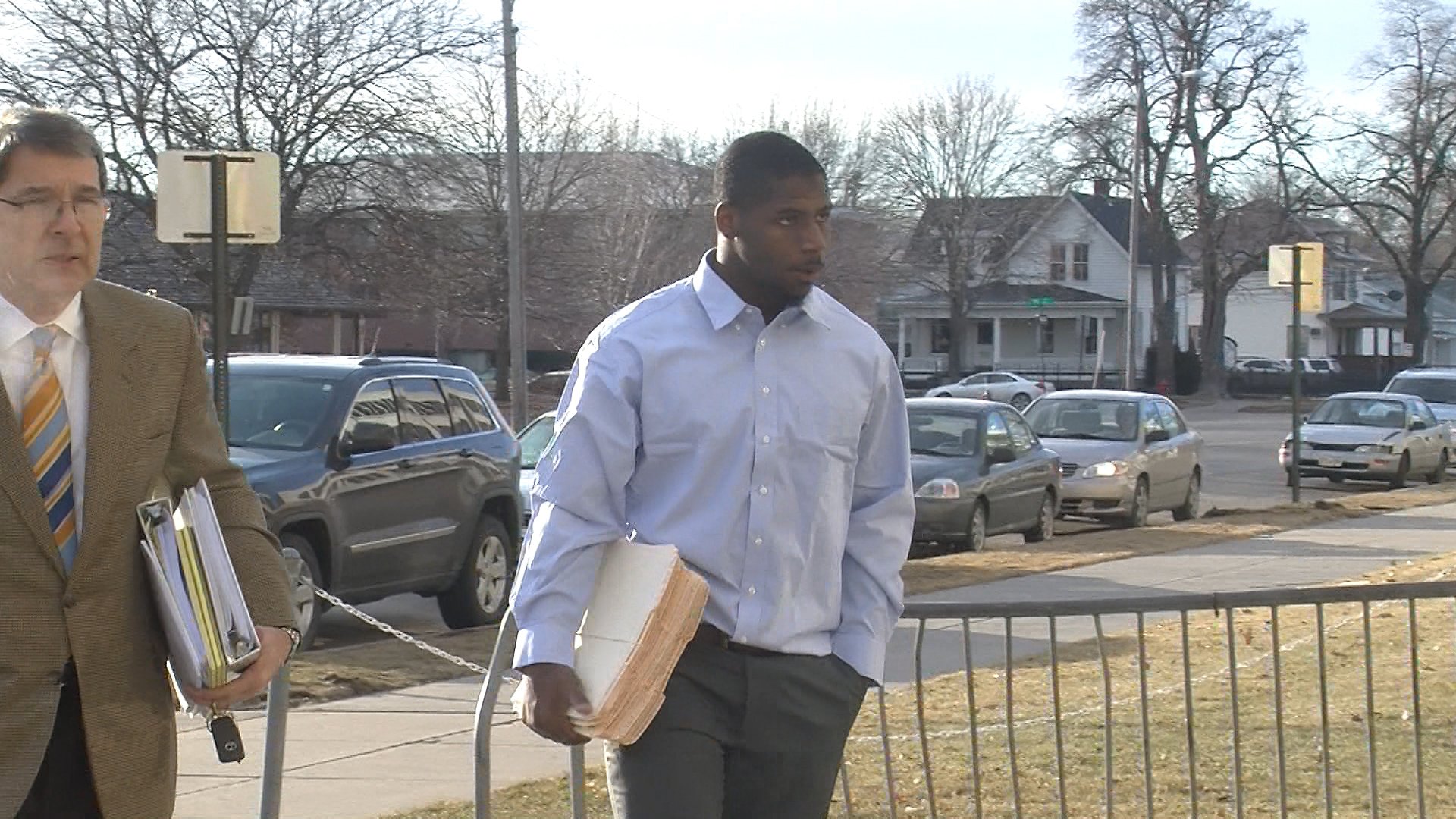 By: Ashley Harding
For the third day in a row, 23 year old Alfonzo Dennard arrived at the courthouse to listen to testimony and arguments surrounding his assault case. The former Husker and New England Patriot is on trial for punching a Lincoln police officer outside of the "Hour Lounge" last April. He's also charged with resisting arrest and assaulting another man on the same night. Earlier this week, that officer, Benjamin Kopsa, testified that he saw Dennard punch that other man, then punched him in the jaw as he tried to arrest him. During cross examination, Dennard's attorney, Terry Dougherty questioned the officer several times about the moments before the alleged assault. He also questioned him about the cut below his ear.
"You did not bandage it and did not take medicine. Aside from washing it, you did nothing with regard to this injury until you went to the doctor that following Monday," said Dougherty.
Kopsa replied, "no."
Once cross examination wrapped up, Officer Jared Mcbride took the stand. He told the jury that Kopsa waved him over as he tried to control Dennard. He then said he saw Dennard punch Kopsa in the jaw with a closed fist.
"That caused Officer Kopsa to completely let go with both hands and step back. Just a split second later, I came and tackled Dennard to the ground," said McBride.
Earlier this week, Dougherty said this incident was self defense. He says Dennard was grabbed from behind and swung around to break free.
In an audio recording taken that night, Dennard is heard saying to Officer Kopsa that he pushed him. If convicted in this case, he could face prison time. He is also expected to take the stand in his own defense.