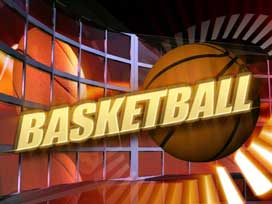 Posted By: Sports
Northern Iowa used an 18-6 run to end regulation to knock off Creighton men's basketball 61-54 at the McLeod Center on Wednesday evening.

Creighton (20-6, 9-5 MVC) held its largest lead of 48-43 with 5:27 left in the game after a dunk by Gregory Echenique. Back-to-back scores by UNI's Jake Koch tied it at 49-49 at the 3:43 mark before the Panthers took back the lead for good on a three-pointer from Matt Bohannon.

Koch would score UNI's final nine points to lead his team to victory.

Doug McDermott led the Bluejays with his 27th career double-double and seventh this season. McDermott ended the game with 15 points and 12 rebounds. Grant Gibbs finished with 14 points and Echenique posted 11 points for his 13th double-digit scoring effort of the year.

Creighton shot 43.8 percent (21-of-48) from the field to 37.5 percent for UNI (21-of-56) in the game. But the Panthers made 15-of-19 attempts at the free throw line while the Bluejays sank just 5-of-14.

With the win, Northern Iowa improved to 15-11 overall and 8-6 in the MVC.

Creighton led 8-6 early in the first half after five straight points from McDermott. But UNI took over the lead for good in the first half after a 7-0 run fueled by multiple CU turnovers and five fouls in the first eight minutes. Another five-point spurt from McDermott cut the Panther lead down to one at 18-17 at the under-eight timeout but UNI outscored the Bluejays 14-8 the rest of the half to take a 32-25 lead into the locker room.

Each team made 10 field goals from the field in the first half, but the Panthers capitalized at the free throw line making 10-of-13 attempts while Creighton went 0-for-2 at the line. UNI forced CU into 10 turnovers and converted the miscues into 12 points in the first 20 minutes. The Jays made just two points on four UNI turnovers. McDermott led all scorers with a dozen points at the half.

Thanks in part to an 8-0 run early in the second half the Bluejays tied the game at 41-41 after a layup from Grant Gibbs. Soon after, Will Artino gave Creighton its first lead since 8-6 early in the first half with a CU's first made free throw of the game to make it 42-41 with 11:29 remaining.

Koch led the Panthers with a double-double effort with 14 points and 10 rebounds. Seth Tuttle and Deon Mitchell each added a dozen for UNI.

Creighton returns to action on Saturday at 2 pm in an ESPNU game at Evansville.

NOTES: Doug McDermott became the first Creighton player to start the first 100 games of his career since Ryan Sears (1997-2001) … With five dishes tonight, Grant Gibbs moved into 10th in Creighton history for assists with 324, passing Nate Funk (323) ... Creighton suffered its first loss of the season when Gregory Echenique scored in double-figures, the Jays are now 12-1 on the season when he scores 10 or more … Northern Iowa's four-game winning streak is its longest of the season ... After winning its first three games at McLeod Center, Creighton has lost its past four trips to the arena ...UNI coach Ben Jacobson's 144 career wins tie him with Jim Berry for third on UNI's all-time wins list. Berry is the man who recruited (and later coached) Greg McDermott to Northern Iowa … Doug McDermott is two points shy of joining Bob Portman as the second player in Creighton history with multiple years of 600 points or more ... McDermott is within four points of moving into third place on Creighton's all-time scoring list, approaching Chad Gallagher (1,983).