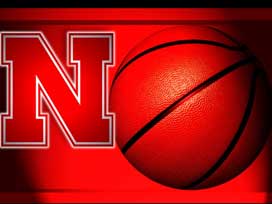 Posted by: Matt Lothrop
Tyronn Lue can still remember Erick Strickland meeting with the Nebraska basketball team while Strickland was a Dallas Maverick. Two seasons later, Lue helped lead the Huskers to the NCAA Tournament for the first time in four seasons.
Lue hoped to pass on a similar fate to the current Huskers as he returned to Lincoln as part of Nebraska's Hall of Fame Weekend. This weekend Lue became the 63rd member of the Hall of Fame.
During his return to Lincoln, the Mexico, Missouri native met with the current team and passed on words of encouragement and wisdom he has collected during his decade in the NBA and current position as the Director of Basketball Development for the Boston Celtics.
Lue, who currently ranks in the top 10 in 13 categories at Nebraska believes the Huskers can once again reach the level of success they saw during his three-year career.