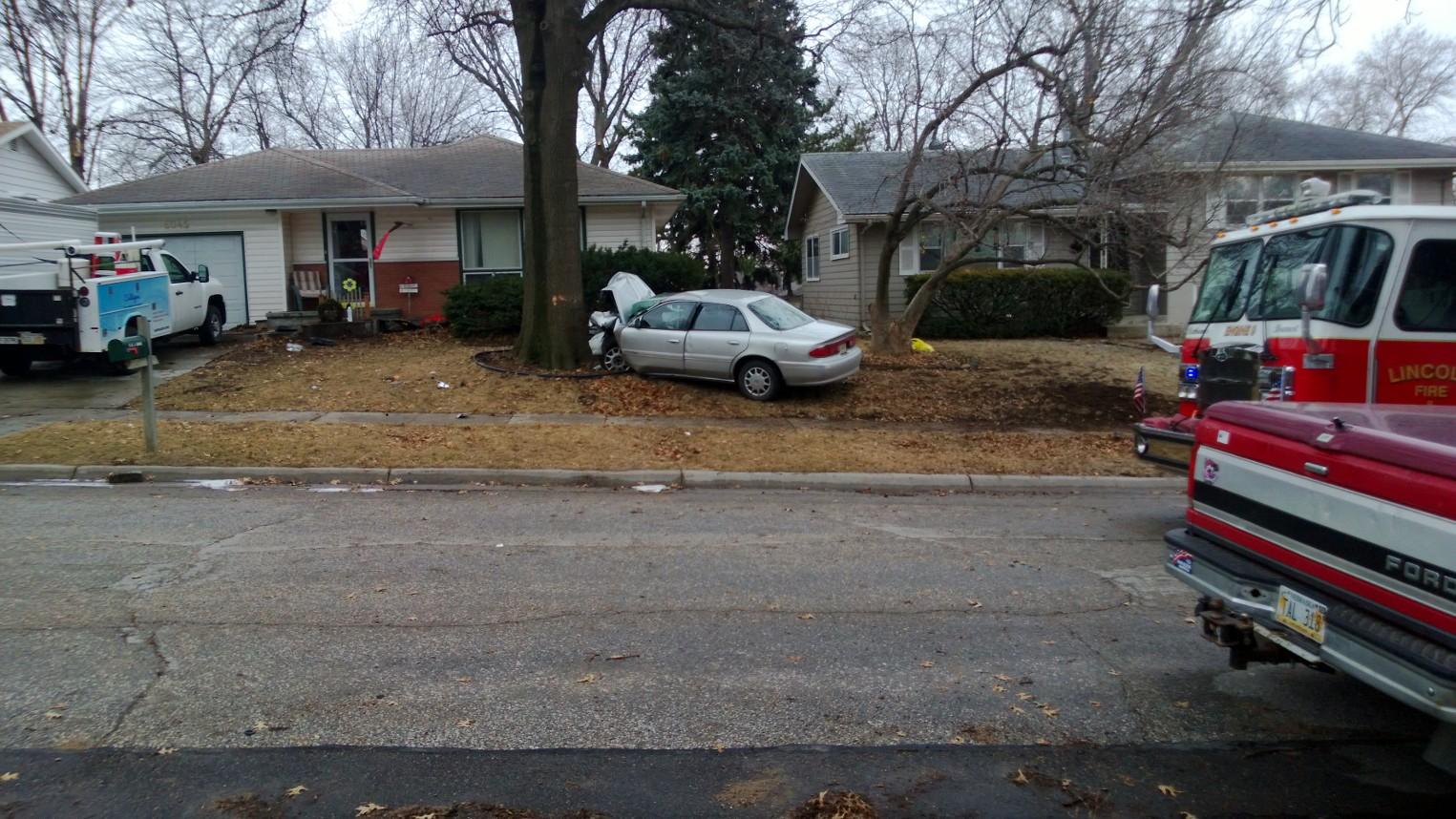 By: Ashley Harding
aharding@klkntv.com
Four people are seriously injured after their crashes head-on into a tree.
It happened around 12:30 p.m. near 60th and Colby. Police say the driver was speeding down Colby before the car hit a dip in the road and spun out of control. Lief Olson lives in that area and rushed to help the victims.
"They were just kind of screaming in pain. One of the girls just had blood all over her face and her mouth," Olson said.
Olson says one passenger appeared to have a broken leg and another seemed to have suffered a concussion.
"They asked her how old she was, she didn't know. Then, she was just kind of screaming for her mom," Olson said.
Police say all four victims were rushed to the hospital with serious injuries, but are expected to pull through.
"Would imagine that the speed dissipated enough by the time it finally hit the tree...that it wasn't as serious as it could have been had it hit the curb further down the street someplace," LPD Capt. David Beggs said.