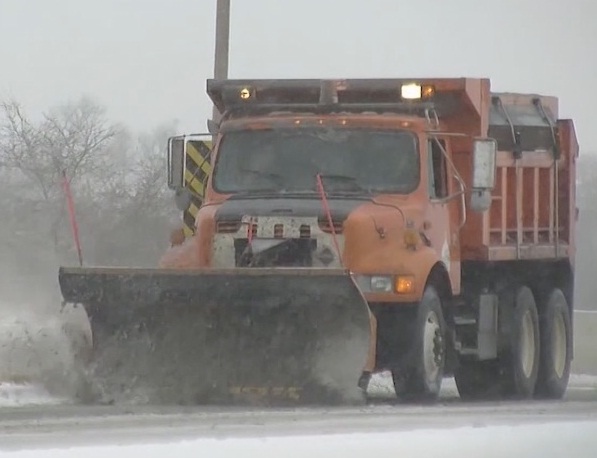 Posted By: KLKN Newsroom
8@klkntv.com
The City of Lincoln has declared a residential parking ban beginning Friday at 8 a.m. That means no parking on the even-numbered side of the street.
As the snow continues to fall and blow, City crews are engaged in a full-scale plowing and material spreading operation with 92 pieces of equipment working on major arterials, bus routes and school routes. At 10 a.m. Thursday morning, crews were spreading salt as the snow began to fall.
In addition to the residential parking ban, a snow emergency remains in effect until further notice. A snow emergency means parking is banned on emergency snow routes, bus routes and other major arterial streets. A map showing these routes can be found at lincoln.ne.gov (keyword: snow) and in the blue pages of the Windstream phone directory.
Lincoln Police Department has reported 10 accidents as of 1 p.m. Streets are slick and caution is advised when driving. StarTran reports that buses are currently running on time.
Please stay informed on the status of snow operations in Lincoln. Additional information is available on the City website at lincoln.ne.gov (keyword: snow) and in the blue pages of your phone directory. If you have questions, you may call the Public Works Snow Center at 402-441-7644.