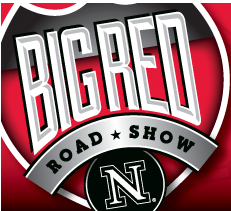 Posted By: KLKN Newsroom
8@klkntv.com
LINCOLN, NE (AP) The University of Nebraska-Lincoln's "Big Red Road Show'' is scheduled for the CenturyLink Center in Omaha on Sunday.
The show will take place from 1 p.m. to 3 p.m. The show will feature more than 75 interactive exhibits, under the theme ``Honor the Past; Build the Future.''
The shows honors Nebraska's past through research, academics and athletics. Admission is free. An estimated 3,000 visitors are expected at the event.
The Road Show will include a Teacher Recognition Tailgate. Educators and administrators in the Omaha area who have made a positive impact on University of Nebraska-Lincoln students will be publicly honored.