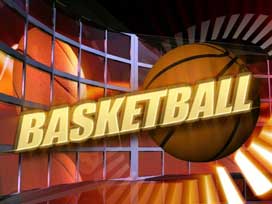 Posted By: Sports
BACK TO BACK TO BACK TO BACK...THE LADY JAYS OF SEWARD ARE KINGS OF NEBRASKA'S HIGH SCHOOL BASKETBALL COURT.
BUT THIS YEAR, ROYALTY IS UNDER SEIGE...
GONE IS THE 104 CONSECUTIVE GAME WINNING STREAK...A TWO POINT LOSS TO PIUS IN DECEMBER ENDED THAT.
AND FOR THE FIRST TIME THIS DECADE, THE LADY JAYS AREN'T THE NUMBER ONE SEED IN CLASS B.
THAT BELONGS TO BEATRICE, WHO DEFEATED SEWARD TWICE ALREADY THIS YEAR.
BUT THE LADY JAYS ARE A TEAM OF BATTLE TESTED VETERANS, LITTERED WITH STATE TOURNAMENT EXPIERENCE...
AND A MOTTO, "PASSIONATE PURSUIT OF PERFECTION"...WHICH HAS BEEN AT THE CORE OF THEIR DOMINANCE.
WILL THE KING BE CROWNED FOR A FIFTH TIME?
THE ROAD IS SURE TO BE TRECHEROUS.
BUT DON'T BE SURPRISED WHEN ALL IS SAID AND DONE IF THESE JAYS SOAR TO A STATE TITLE FOR THE FIFTH STRAIGHT TIME.