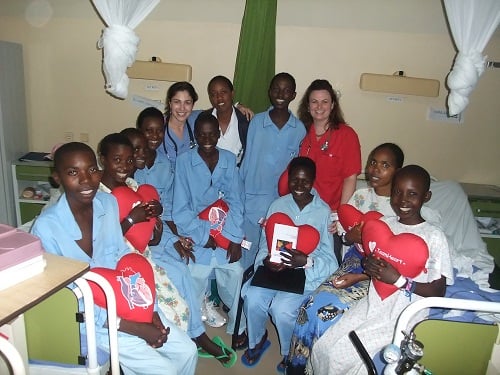 By: Kayla Bremer
kbremer@klkntv.com
Three employees from Bryan Health took a special trip to Africa to perform life–saving surgeries.
It's part of a program called "Team Heart."
A group of doctors and nurses travel to Rwanda every February to perform surgeries on patients suffering from rheumatic heart disease.
They operated on 16 patients while also dealing with poor working conditions, tropical storms and frequent power outages.
But all three say it was a powerful experience.
"These patients, when we see them, you know they just have months more to live," Dr. Robert Oakes said. "It's a great thing to do because you go and they're teenagers and you feel like you can give them their whole life back."
"The gratitude...you know there's no entitlement," RN Sheryl Sanders added. "They're so thankful for everything."
The team will be sharing stories about their journey on Monday, March 4 at 7 p.m. at Bryan East Campus.
It's open and free to the public.