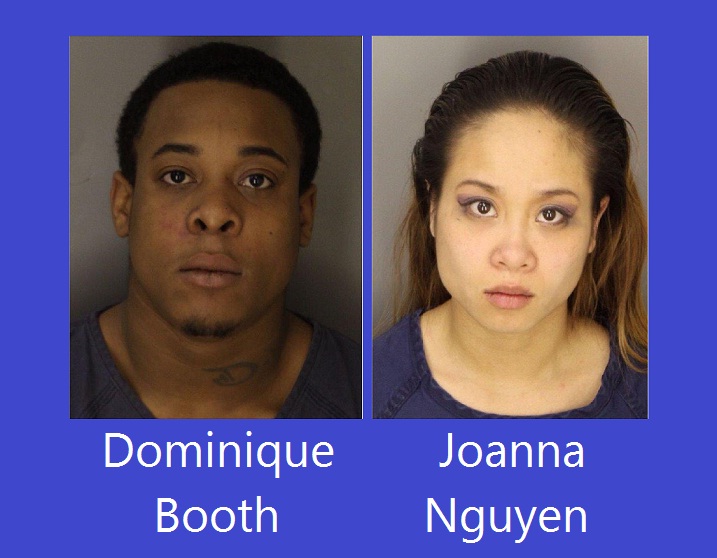 Posted By: KLKN Newsroom
8@klkntv.com
A chase and rollover accident Thursday night ended with the arrest of two people. It happened just after 7 o'clock near 14th & E in Lincoln.
Police say Dominique Booth and his girlfriend, Joanna Nguyen, both 21, were driving in the area when they spotted an officer. Police say both had warrants for their arrest, and the car they were driving had no license plates.
The chase continued through an alley and police say Booth, who was driving, hit a parked car.
"The car continued through the alley where it lost control and actually flipped 360 degrees landing upright on all four tires," Officer Katie Flood said.
Police say Booth tried to run after the crash, but officers caught him. Booth and Nguyen were arrested. Booth was arrested for Fleeing to Avoid Arrest (f) and received additional citations for Leaving the Scene of an Accident, Resisting Arrest, Fail to Comply, DUS, Willful Reckless Driving, No Proof of Ownership, Violate Stop Sign and Evade a Traffic Control Device.
Nguyen was arrested for no insurance.