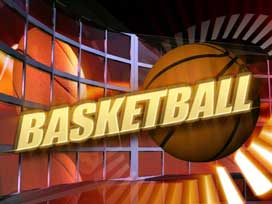 Posted by: Matt Lothrop
Sutton senior guard Austin Rath led a fourth-quarter push for the Mustangs to tie Southern Valley, before eventually falling 38-34 in the Class C2 Boy's State Basketball Finals at the Bob Devaney Sports Center.
Rath scored 11 of his team-high 19 in the fourth quarter and overtime. The Mustangs outscored the Eagles 9-2 in the fourth quarter to force overtime. In the extra period, Southern Valley's Dakota Best scored 5 points including shooting 3-of-4 from the free throw line.
Senior center Spencer Kucera led all scoring totaling 20 for Southern Valley.
State Basketball Finals Scores
Omaha Central 69, Papillion-LaVista 44
South Sioux City 55, Scottsbluff 53
Wahoo 45, Boone Central 42
Southern Valley 38, Sutton 34 OT
Paxton vs. Howells-Dodge
Wynot 57, Spalding Academy 56 2OT