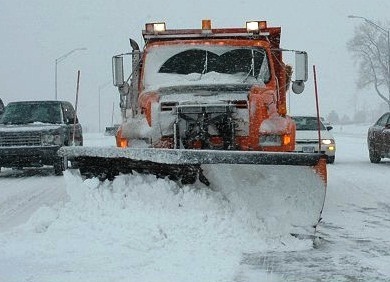 By: KLKN Newsroom
8@klkntv.com
City crews have been out since about nine this morning plowing and spreading materials on emergency snow routes and main arterials.
Parking bans are not in effect at this time. Drivers are urged to use caution, especially in the outlying areas where blowing snow is causing visibility problems.
The Lincoln Police Department reports about 31 accidents from midnight to 4 p.m. today.
Public Works is keeping an eye on the weather, and crews will be working on the streets all night.
Morning traffic is expected to be lighter with Lincoln Public Schools on spring break this week. Again, parking bans are not in effect at this time, but if you need to be out, please drive carefully.
Please stay informed on the status of snow operations in Lincoln. Additional information is available at lincoln.ne.gov and in the blue pages of your phone directory. If you have questions, you may call the Public Works Snow Center at 402-441-7644.