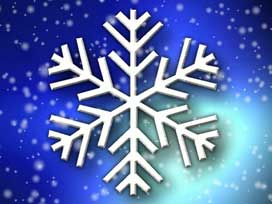 Posted by: Morning Newsroom
8@klkntv.com
About 72 plows have been working to clear snow in the residential areas since about 8 this morning. Parking bans are not in effect at this time, but residents are asked to move parked cars off the streets to help with the snow removal operation. The City also has material spreaders out sanding the major streets. The Lincoln Police Department reports 13 accidents in the City since midnight. StarTran buses are running mostly on time, with only a few minutes delay on some routes.
As you are clearing your walks and driveways, remember, it is illegal to push or blow snow into or on any street, alley or sidewalk. More Snow Angels are needed to volunteer to shovel snow for those who are unable to do so themselves. You can sign up online at lincoln.ne.gov, keyword snow.
Please stay informed on the status of snow operations in Lincoln. Additional information is available at lincoln.ne.gov and in the blue pages of your phone directory. If you have questions, you may call the Public Works Snow Center at 402-441-7644.