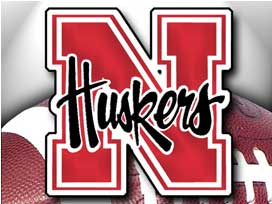 Posted By: Sports
THERE'S NO QUESTION THE OFFENSE IS AHEAD OF THE DEFENSE THIS SPRING FOR THE HUSKERS...
AFTER ALL THE OFFENSE RETURNS NINE STARTERS FROM LAST SEASON...
THE DEFENSE JUST FOUR...
BO PELINI PUBLICALLY CRITICIZED HIS TEAM'S PERFORMANCE IN LAST SATURDAY'S SCRIMMAGE...
MAINLY THE DEFENSE CALLING IT HORRENDUS...
THE HUSKERS LOST THEIR ENTIRE STARTING LINEBACKING CORP AND BOTH STARTING SAFETIES...
THERE WILL BE SOME GROWING PAINS WITH THIS GROUP...
BUT NOW IS THE TIME TO WORK OUT THE PROBLEMS BEFORE THE SEASON BEGINS IN LATE AUGUST...