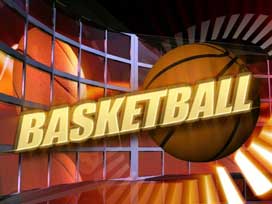 Posted By: Sports
ONE LOCAL YOUTH BASKETBALL PROGRAM IS MAKING SURE THEIR PLAYERS ARE LEARNING MORE ABOUT THE GAME THEN JUST WINS AND LOSSES...
TAKING THE TIME TONIGHT TO WORK WITH SPECIAL NEEDS KIDS IN LINCOLN...
MARCH MADNESS TOOK ON A DIFFERENT THEME AT DAWES MIDDLE SCHOOL TODAY, THE NEBRASKA LASERS YOUTH BASKETBALL PROGRAM HELD A CLINIC FOR SPECIAL NEEDS CHILDREN.
THE FIRST EVER TIME HOLDING THE EVENT, ABOUT A DOZEN MIDDLE SCHOOLERS ON THE TEAM WORKED WITH ROUGHLY 20 EARLY CHILDHOOD AND KINDERGARTENERS TEACHING THEM BASIC SKILLS BUT MORE IMPORTANTLY JUST HAVING FUN.
THE LASERS PROGRAM PUSHES FOR THEIR TEAM TO KNOW THAT LIFE IS ABOUT MORE THAN JUST THE FINAL SCORE AND HELPING IN THE COMMUNITY WILL MAKE THEM AN M–V–P IN LIFE.