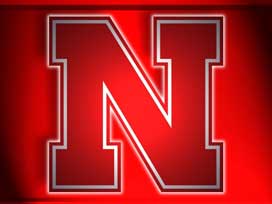 Posted by: Sports
The No. 9 Nebraska sand volleyball team made quick work of the University of Grand Canyon on Sunday at the Chula Vista Olympic Training Center, taking down the Lopes 5-0.
Kelsey Robinson and Alexa Strange defeated Kristen Johannsen and McKenzie Phelps in three sets, 21-13, 19-21, 15-9. From there on out all Husker pairs beat their opponents in just two sets.
Hayley Thramer and Amber Rolfzen took down Sara Bowden and Shannon Dugan 26-24, 21-14, while Morgan Broekhuis and Kadie Rolfzen topped Kaitlynn Ausmus and Caelen Hiller 21-14, 21-17.
Alicia Ostrander and Kelsey Fien defeated Chloe Jenkins and Jessica Posse 21-10, 21-13, while Meghan Haggerty and Sheridan Zarda finished off Brittney Spackman and Courtney Spackman 21-13, 21-10.
The Huskers will be off tomorrow before taking on Long Beach State on Tuesday at 3 p.m. CT.

Results
Nebraska 5, Grand Canyon 0
Kelsey Robinson/Alexa Strange def. Kristen Johannsen/Mackenzie Phelps 21-13, 19-21, 15-9
Hayley Thramer/Amber Rolfzen def. Sara Bowden/Shannon Dugan 26-24, 21-14
Morgan Broekhuis/Kadie Rolfzen def. Kaitlynn Ausmus and Caelen Hiller 21-14, 21-17
Alicia Ostrander/Kelsey Fien def. Chloe Jenkins/Jessica Posse 21-10, 21-13
Meghan Haggerty/Sheridan Zarda def. Brittney Spackman/Courtney Spackman 21-13, 21-10
Source: UNL Sports Information Deptepartment